New belt alert! Ronin students at the rank of blue belt and above all graduated to their next belt in Tae Kwon Do on Friday, January 17, 2020. This Advanced team at Ronin Martial Arts all range between 1-3 years of martial arts experience and are working hard toward their next goal of earning their first black belt in Tae Kwon Do!
Students with blue belts and purple belts, the youngest members of the advanced team, showed that they could hold their own among the team of experienced students. These students showed off their new advanced target kicking and forms all with great confidence and effort. Next, the brown belt and red belt teams demonstrated their new board breaks along with a new advanced 2-step sparring demonstration. Lastly, the highest ranking students, red belts with stripes and pre-black belts, emerged as the leaders of the group while demonstrating their challenging flying kicks and even flew over some teammates to make their kicks.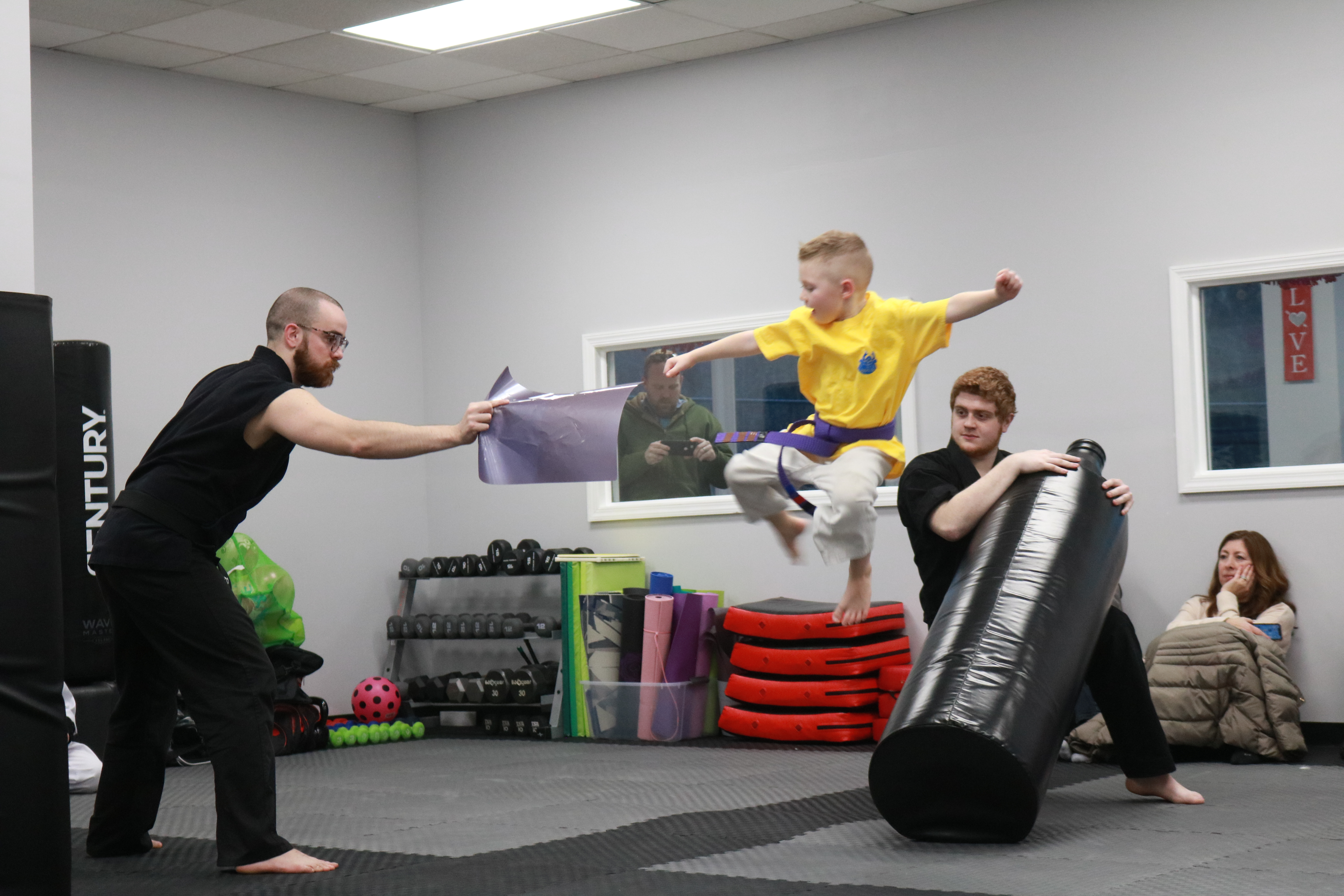 One of the most exciting parts of our advanced belt promotions is board breaking. Not only do students have to perform their required techniques to earn their next belt, they are also challenged with an advanced board break. This is an opportunity for students to perform board breaks they have never done before, like hand techniques that require great focus and resilience. These bonus board breaks are designed to test students abilities as they progress in their training. Even if students do not break these boards on the first try, we instill that our students never give up when facing new adversity. Boards can be strong, but our students are even stronger.
Ronin Master Instructors John Hertzel and Nick Weber, Instructor Ryan Carroll, and Assistant Instructors Jason Gabel and Kelly Gibson presided over the belt promotion ceremony. The entire instructor team is so proud of our students as they continue to grow and achieve with every new belt earned. We can hardly wait for the next set of promotions coming in April 2020!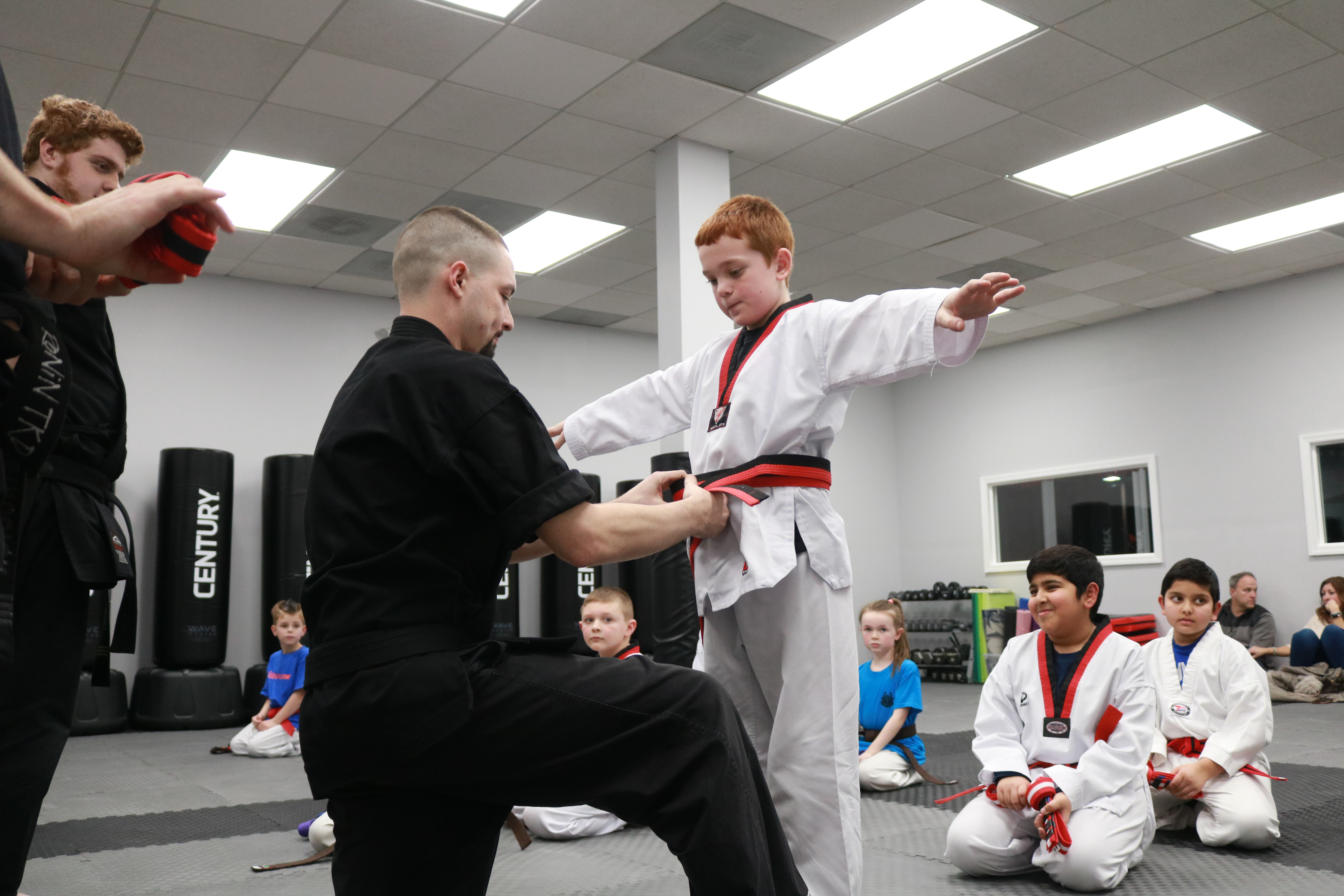 Ronin Martial Arts hosts the most comprehensive children's martial art program in the Morris Plains, Denville, and Parsippany region. Our program is great for students looking to improve their balance, listening skills, or even looking for a great way to use all your energy this winter season.
We are currently enrolling new students and transfer students in our children's Tae Kwon Do program. Free trial classes are available for anyone looking to try a class out!
Ronin is located at 3025 Route 10 - Unit 1, Morris Plains, NJ 07950. We host children's martial arts classes for students 3 years old and older. Classes for teens and adults are also available.
See you in class!
Team Ronin